Our Physicians

Franco M. Recchia, M.D.
Franco M. Recchia, M.D.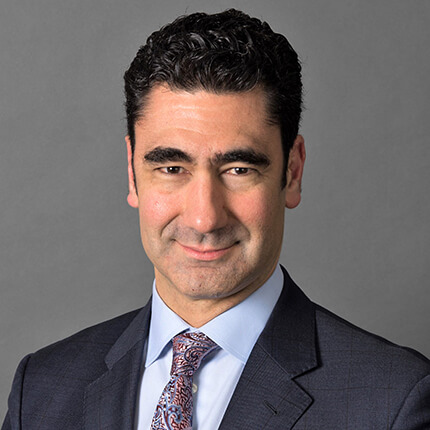 Dr. Franco Recchia earned his medical degree from Duke University and completed his residency, including a year as co-chief resident, at Wills Eye Hospital in Philadelphia. He then completed a research fellowship in Retinal Diseases at the University of Pennsylvania and a two-year clinical fellowship in Vitreoretinal Surgery at William Beaumont Hospital in Royal Oak, Michigan, where he was selected as a Heed Fellow and AOS-Knapp Fellow. Dr. Recchia became a full-time faculty member of the Vanderbilt Eye Institute in 2003, where he served as Chief of the Retina Division and Director of the Fellowship in Vitreoretinal Diseases and Surgery. In January 2012, Dr. Recchia joined Tennessee Retina.
Dr. Recchia is a nationally recognized vitreoretinal specialist and educator. His clinical and research interests include macular surgery, diabetic retinopathy, complicated retinal detachment and pediatric retinal diseases. He has co-authored a book on retinal disease and over 60 book chapters and original articles on a variety of retinal topics. He is a frequent lecturer and has delivered nearly 100 invited presentations to specialists worldwide.
Dr. Recchia has been selected by his peers as one of the "Best Doctors in America" and has held leadership positions in the American Academy of Ophthalmology, Association for Research in Vision and Ophthalmology, and the Nashville Academy of Ophthalmology. He has received Honor and Achievement Awards from the American Society of Retinal Specialists and the American Academy of Ophthalmology and was recognized for excellence in clinical teaching by the Vanderbilt residents. He currently serves as Associate Editor (Retina Section) of the journal Ophthalmology and on the Ophthalmic Technology and Assessment Committee of the American Academy of Ophthalmology.
Dr. Recchia and his wife, enjoy music, travel, and outdoor activities with their two young sons.
Undergraduate Education
B.S. in Biological Sciences
Wayne State University
Detroit, MI

Medical School
M.D.
Duke University School of Medicine
Durham, NC

Internship
William Beaumont Hospital
Royal Oak, MI

Residency
Ophthalmology
Co-Chief Resident
Wills Eye Hospital
Philadelphia, PA

Clinical Fellowship
Vitreoretinal Surgery
Associated Retinal Consultants, P.C.
William Beaumont Hospital
Royal Oak, MI

Research Fellowship
Retinal Diseases
University of Pennsylvania
Philadelphia, PA

American Academy of Ophthalmology
American Society of Retinal Specialists
Association of Pediatric Retinal Surgeons
Association for Research in Vision and Ophthalmology
Nashville Academy of Ophthalmology
Society of Heed Fellows
The Macula Society
The Retina Society