Team Tennessee Retina at the 2016 STEP OUT Walk to Stop Diabetes
Team Tennessee Retina at the 2016 STEP OUT Walk to Stop Diabetes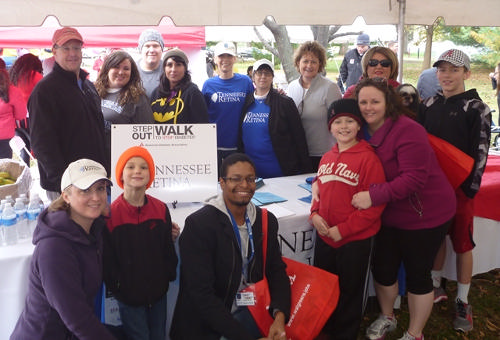 Team Tennessee Retina took to the streets once more for the 2016 Step Out: Walk to Stop Diabetes®
We walk in Step Out: Walk to Stop Diabetes® because today diabetes will claim 200 lives and the vision of thousands. We walk because our family and friends are among the nearly 30 million adults and children in the United States who have diabetes. We walk because we care about our employees, our patients and our community.
Our lives are touched by diabetes and chances are your life is, too. You can make a difference and help those who face the daily challenges of diabetes by joining our team.
Take Charge. Inspire Others. That's What WE'RE About. GO Team Tennessee Retina!
YOU are what our team needs.
You make others aware of this devastating disease.
You advocate for a child discriminated against in school because of diabetes.
You fund life-saving and vision saving research.
You provide access to helpful programs and resources that allow those living with diabetes to live well.