Our 6th Year Supporting the Foundation Fighting Blindness VisionWalk
Our 6th Year Supporting the Foundation Fighting Blindness VisionWalk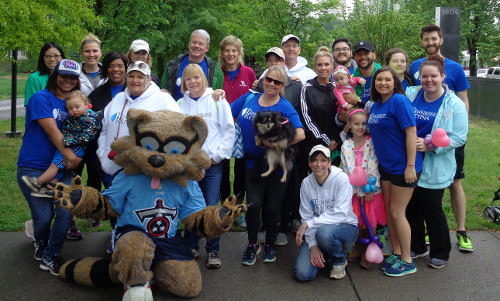 The Tennessee Retina Team enjoyed our 6th year as a Community Partner for the 2017 VisionWalk with the Foundation Fighting Blindness. It was a rainy but fun day, and we are so glad to be able to support this cause.
Let's cure blindness together! Help us save and restore sight to the 10 million Americans living in darkness.
Our team walks to find a cure for our patients. Every day, we see the struggles of living life with limited vision. We want the best for our patients, and the best is a cure!
Support our team and help bring us closer to a cure because a Cure is in Sight!
By the end of the walk, they raised almost $47,000 putting them at 78% of their goal! There is still plenty of time to get donations in to help us reach that goal! All money turned in by June 30 will help them reach their goal of $60,000.