Protecting the Good Eye
Protecting the Good Eye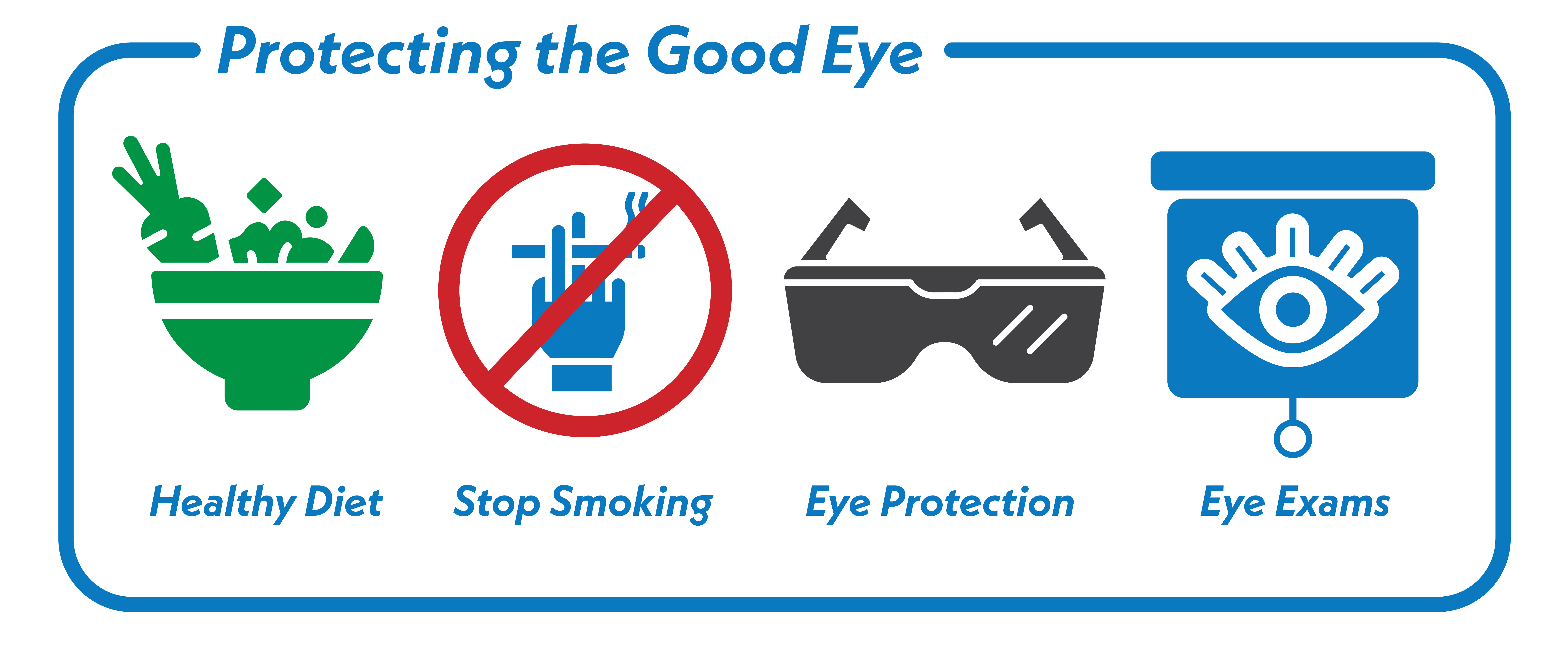 Eye protection is very important especially when you only have one eye that has good vision. Protective eye wear is one way to protect your eyes while playing sports or even performing chores at home. The importance of eye safety gear is crucial when you only have one eye with good vision.
There are also more ways to protect your eyes other than just physical protective eye gear.
A good, healthy diet is also a great way to help your eye health, including a healthy retina. A diet including colorful vegetables and leafy greens are just a couple examples of some good food items to add to your diet.
Smoking can be very harmful to the health of your eyes. It is important to try and refrain from smoking to help keep your eyes healthy.
Regular eye exams are also a great way to protect yourself from vision loss. Regular, dilated eye exams are important to check the back of your eye for the possibility of any new changes that may be asymptomatic to you.
As part of Healthy Vision Month this April, do all that you can to protect your vision!
For more information about retinal diseases please visit our Services page.