Retina Conditions Explained - Retinal Vein Occlusion
Retina Conditions Explained - Retinal Vein Occlusion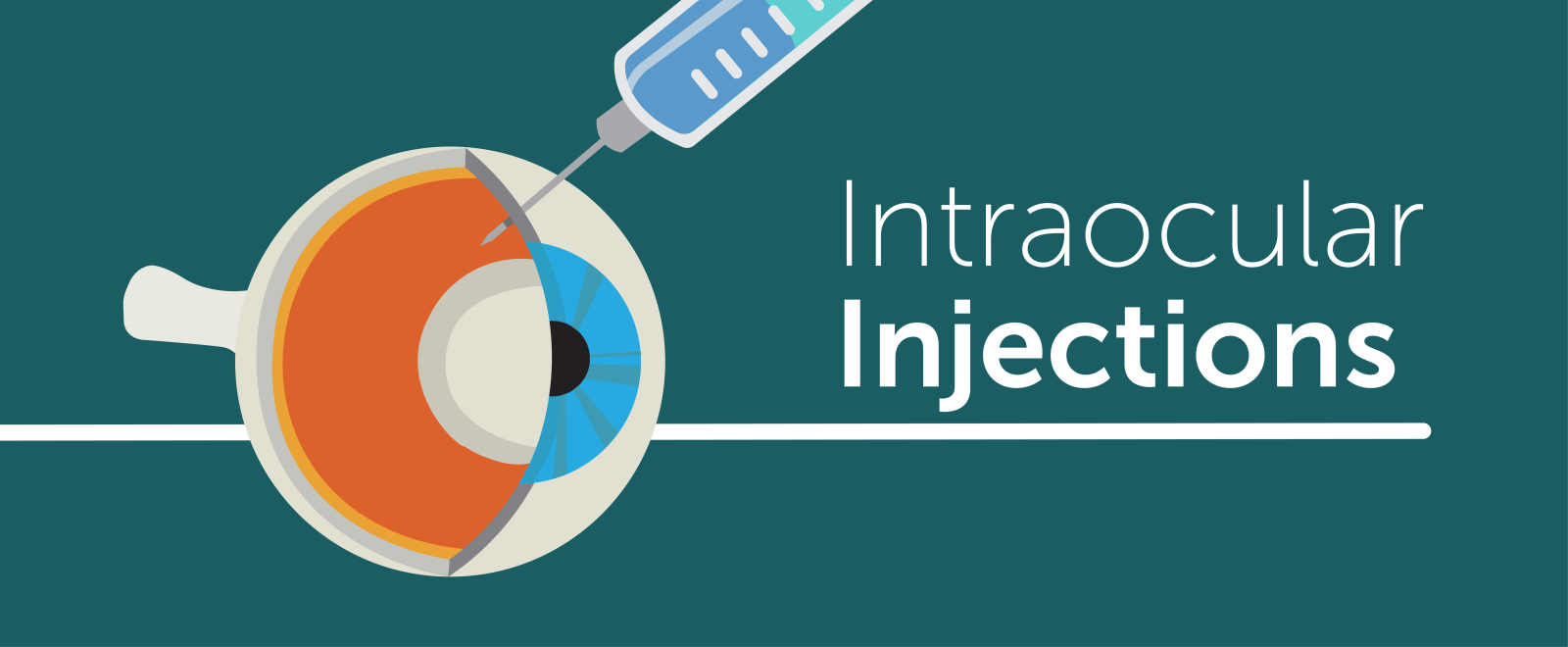 Retinal Vein Occlusion
Retinal Vein Occlusion (RVO) happens when a retinal vein becomes blocked or clogged. It occurs most commonly in patients with medical conditions such as high blood pressure, diabetes, high cholesterol and other health problems that affect blood flow. RVO can range in severity from subtle, with no visual symptoms noticed, to severe, with significant decreased vision. Two common causes of vision loss resulting from RVO are macular edema (swelling) and retinal neovascularization (abnormal blood vessel growth). In severe cases, neovascularization can cause the pressure in the eye to go up to a dangerous level. Although there is no way to unblock a retinal vein, there are available treatments for including anti-VEGF injections and laser. If left untreated, a retinal vein occlusion can lead to permanent vision loss. If you have any vision changes or symptoms, it is important to follow up with your eye doctor quickly.
About the Injections
An intravitreal injection is an in-office procedure typically performed by a retinal specialist. Eye injections are used to treat many serious retinal conditions that could lead to vision loss by introducing a small dose of medicine directly into the gel-filled center of the eye called the vitreous, using a syringe with a very tiny needle.
The thought of an eye injection sounds terrifying to most. However, it is a very quick procedure & virtually painless. The injection is given in the white part of the eye only after the eye has been numbed and sterilized.
After an eye injection, your vision maybe somewhat blurry, so it is recommended to arrange transportation home. It is also common to see floating spots or bubbles in the injected eye for a day or two and do resolve on their own.
The anesthetic and sterilizing drop that are used can be very drying to the cornea (surface of the eye). After treatment, the eye may feel irritated once the numbing has worn off. It is very important to avoid rubbing the eye to lessen the risk of a scratch or abrasion.
While there are other complications or risk associated with receiving an injection, these treatments have been proven to be very effective in managing illnesses that could compromise the vision. The number of scheduled treatments is based on the patient's specific eye disease and response to the medication used.
For more information and videos about intravitreal eye injection and/or other treatment options please consult your retina specialist.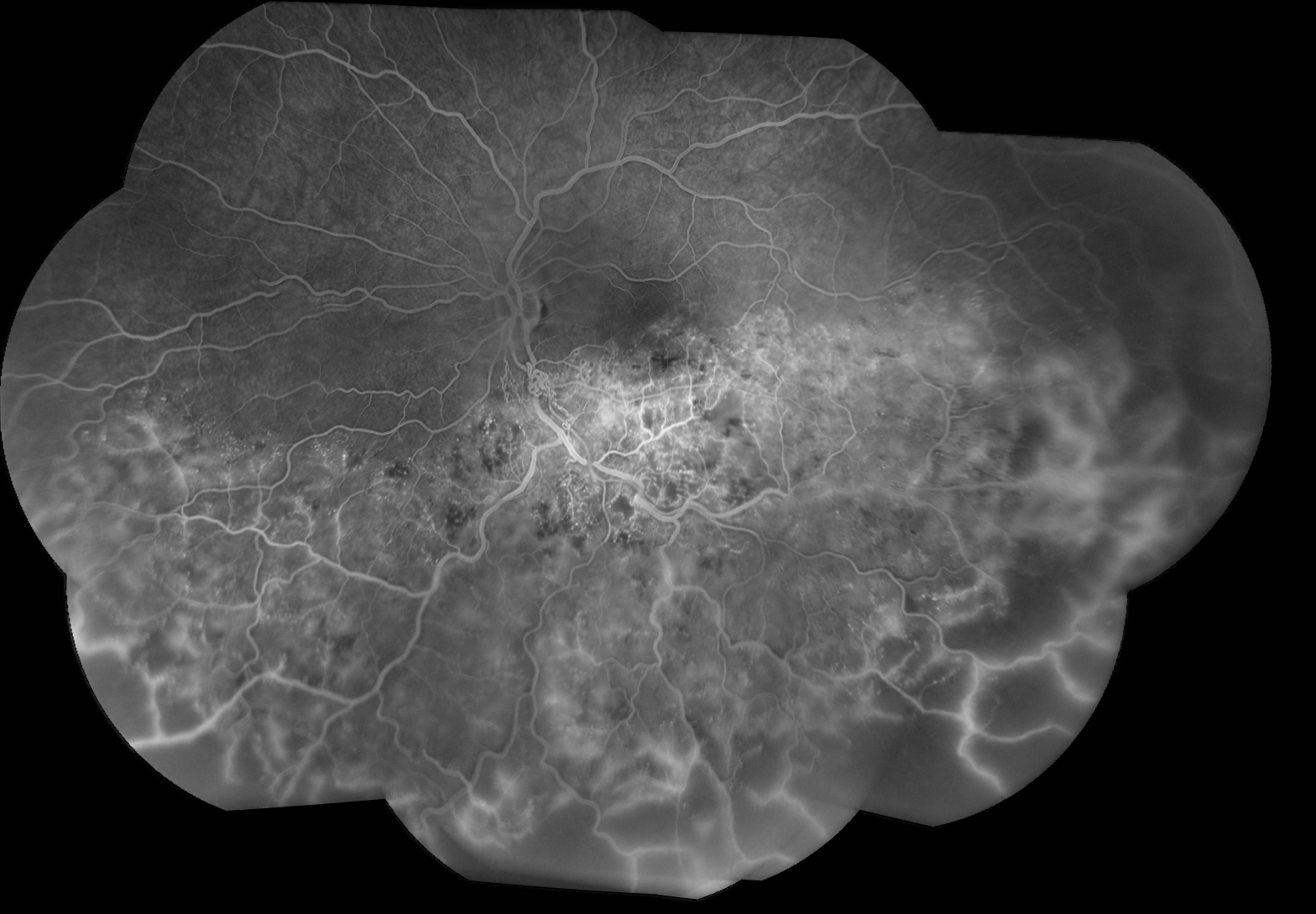 Branch Retinal Vein Occlusion, Photo by TNR photographer
Written by Tennessee Retina team members: Marcia Drivas and Emily Griffith